Don't hassle with parking in NOTO!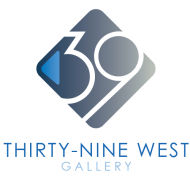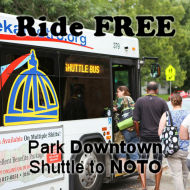 Park downtown and catch a shuttle from right in front of our Gallery and visit 39 West Gallery in NOTO. Located at 909 N. Kansas, owners, Staci Dawn Ogle and Lori Blake are bringing a new concept in viewing art. With three galleries inside, each exploding with art in all mediums, pushing your senses, offering an interactive art experience.
Free shuttles run every 15 minutes from 5 – 9pm on every First Friday. Don't forget to visit NexLynx Gallery!
Other stops are 8th & Kansas and NOTO Arts Center.