NexLynx Gallery – 2017 People's Choice Winner
Thank you to everyone who nominated NexLynx Gallery as your favorite First Friday Art Walk venue in the ArtsConnect People's Choice Awards! We are honored to be the 2017 Winner. We couldn't have done this without your continuous support.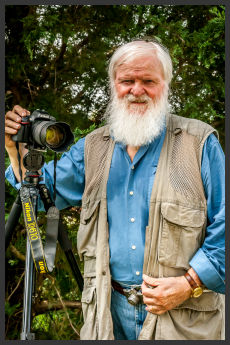 First Friday Art Walk – August 2018
Discover Art Downtown at NexLynx Gallery of Arts, Friday August 3rd from 5pm to 8pm, to view nature's beauty in the photographs by Dave Horner during our First Friday Art Walk.
Dave Horner is a nature and landscape photographer from Boston, who moved to Topeka 12 years ago. Coming to Kansas he thought there would be nothing to photograph. When back in Boston, Dave had the oceans, the four seasons, mountains, waterfalls and streams. Kansas was known to be flat, dull and not offer much in the way of photographing.
He was proven wrong as a landscape photographer, Kansas is really beautiful. A photographer's dream, if only you take the time to see the beautiful sunsets, the milky way, the burning of the fields and the Flint Hills. It just goes to show you beauty can be found anywhere you are, all you have to do is slow down and look around you. This is what Dave hopes to express in his photography of Kansas and other places he's traveled.
As always, we will have snacks, soda, craft beer and wine. This month only, we're serving up Memphis/Southern themed snacks and drinks in honor of King of Rock and Roll, Elvis Presley.
Our History

---

NexLynx Gallery of Arts started in 2010, after being selected as one of the venues for the ReThink Topeka Exhibition and Art Walk that same year and each year after. The Re-Think Topeka Art Walk was a movement to spur re-building community awareness through art and cultural events. NexLynx continues to be a proud supporter of the art community with our monthly exhibits and opening receptions. We worked with the former Arts Council of Topeka, and now ArtsConnect to promote art in the community as a premier downtown gallery on the Downtown Topeka Art Walk.

The Gallery is located on the 2nd floor of the historic downtown Bates Building. Walter L. Bates' (1859-1903) last business enterprise was the building of the structures on the corner of Sixth Avenue and Jackson Streets, known as the Bates Block, which includes the I.O.O.F. Hall (117 W. 6th - c. 1910) and 123 W. 6th (c. 1902).

---

NexLynx Gallery was voted a Finalist for both 2016 and 2017 People's Choice Awards, nominated by people in the Topeka Community as their favorite stop on the First Friday Art Walk, a program of ArtsConnect.