NexLynx Gallery – 2017 People's Choice Winner
Thank you to everyone who nominated NexLynx Gallery as your favorite First Friday Art Walk venue in the ArtsConnect People's Choice Awards! We are honored to be the 2017 Winner. We couldn't have done this without your continuous support.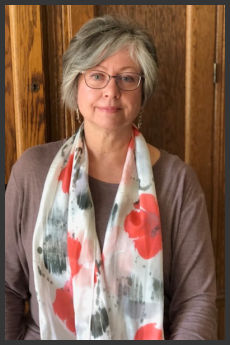 First Friday Art Walk – July 2018
Discover Art Downtown at NexLynx Gallery of Arts, Friday July 6th from 5pm to 8pm, to view the beautiful watercolor and silk paintings by Geri Cummings, during our First Friday Art Walk.
From a very early age, Geri Cummings loved art. Her first image of herself at the age of 5 was in front of an easel with a palette in one hand and a paintbrush in other while wearing a French beret.
Whether it's watercolor or silk painting, Geri's favorite subject matter are things that bring a sense of calm when she looks at them. A tranquil place to go in the middle of our chaotic lives. She loves going to the beaches in Florida where the blue-green waves sparkle against the sugar white sand as sound of the waves drown out the modern world. Painting is her escape, her mini vacation, so many of her paintings are from photos taken while at the beach. Others are quiet places that she's discovered without leaving the Kansas.
Geri has been under the tutelage of professional artist, Diane Lawrence for many years and even took a workshop from world renown watercolor artist, Vlad Yeliseyev. Currently president of Sunflower Silkers, the local chapter of an international organization for Silk Painters, where she had a silk painted blouse accepted into the SPIN garment fashion show at the Silk Painters International Festival.
As always, we will have snacks, soda, craft beer and wine. This month only, celebrate the 4th of July with selection of American craft beers.
Our History

---

NexLynx Gallery of Arts started in 2010, after being selected as one of the venues for the ReThink Topeka Exhibition and Art Walk that same year and each year after. The Re-Think Topeka Art Walk was a movement to spur re-building community awareness through art and cultural events. NexLynx continues to be a proud supporter of the art community with our monthly exhibits and opening receptions. We worked with the former Arts Council of Topeka, and now ArtsConnect to promote art in the community as a premier downtown gallery on the Downtown Topeka Art Walk.

The Gallery is located on the 2nd floor of the historic downtown Bates Building. Walter L. Bates' (1859-1903) last business enterprise was the building of the structures on the corner of Sixth Avenue and Jackson Streets, known as the Bates Block, which includes the I.O.O.F. Hall (117 W. 6th - c. 1910) and 123 W. 6th (c. 1902).

---

NexLynx Gallery was voted a Finalist for both 2016 and 2017 People's Choice Awards, nominated by people in the Topeka Community as their favorite stop on the First Friday Art Walk, a program of ArtsConnect.