NexLynx Gallery – 2017 People's Choice Winner
Thank you to everyone who nominated NexLynx Gallery as your favorite First Friday Art Walk venue in the ArtsConnect People's Choice Awards! We are honored to be the 2017 Winner. We couldn't have done this without your continuous support.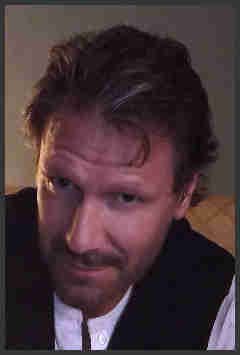 First Friday Art Walk – May 2018
Discover Art Downtown at NexLynx Gallery of Arts, Friday May 4th from 5pm to 8pm, to view the beautiful oil portraits by Lawrence artist, Patrick Schlotterback, during our First Friday Art Walk.
Working exclusively in oils, Patrick finds his inspiration in photographs, whether it be vintage slides or postcards, or photos he's taken personally. The subject begins to form a story, from there, he hopes to invoke a reaction in the viewer. Each painting becomes so much more than a still photograph. More color. More freedom. More emotion. Each piece far more unique from one another, just as his subjects.
Patrick received a Bachelor of Arts in Education from the University of Kansas in 1991 and has been teaching middle school art in Ottawa for the past 25 years. He has also won several awards from juried art shows.
Our History

---

NexLynx Gallery of Arts started in 2010, after being selected as one of the venues for the ReThink Topeka Exhibition and Art Walk that same year and each year after. The Re-Think Topeka Art Walk was a movement to spur re-building community awareness through art and cultural events. NexLynx continues to be a proud supporter of the art community with our monthly exhibits and opening receptions. We worked with the former Arts Council of Topeka, and now ArtsConnect to promote art in the community as a premier downtown gallery on the Downtown Topeka Art Walk.

The Gallery is located on the 2nd floor of the historic downtown Bates Building. Walter L. Bates' (1859-1903) last business enterprise was the building of the structures on the corner of Sixth Avenue and Jackson Streets, known as the Bates Block, which includes the I.O.O.F. Hall (117 W. 6th - c. 1910) and 123 W. 6th (c. 1902).

---

NexLynx Gallery was voted a Finalist for both 2016 and 2017 People's Choice Awards, nominated by people in the Topeka Community as their favorite stop on the First Friday Art Walk, a program of ArtsConnect.