NexLynx Gallery – 2017 People's Choice Winner
Thank you to everyone who nominated NexLynx Gallery as your favorite First Friday Art Walk venue in the ArtsConnect People's Choice Awards! We are honored to be the 2017 Winner. We couldn't have done this without your continuous support.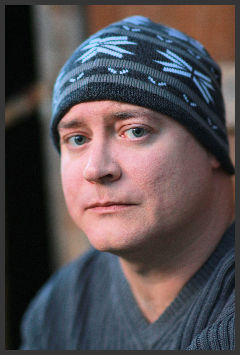 First Friday Art Walk – June 2018
Discover Art Downtown at NexLynx Gallery of Arts, Friday June 1st from 5pm to 8pm, to view the beauty captured by photographer, Derek Voorhis during our First Friday Art Walk.
Growing up in northern Oklahoma, Derek feels there was little in the way of breathtaking scenery and landscapes. Therefore, the constant theme for Derek's photography is the ubiquity of everyday objects and people, re-imagined in such a way as to provide the viewer with wonder and amazement that would normally not exist.
Derek's love of photography began at a very early age with an old cheap plastic 35mm camera. He sold his first photographs at an art show at the age of 12, by 13 was invited to take a college level course in darkroom film and print developing. At 15, he was the youngest person ever in his high school to be allowed to join the yearbook staff, as he was the only one at the time who knew how to use a darkroom.
To Derek, photography is an area of art that one will always learn and grow. There is no end-point, no definitive level of knowledge that can ever be gained. Beautiful picturesque scenery and images are all around us if we only stop, for a moment, take a look and re-frame the ordinary into something extraordinary.
Our History

---

NexLynx Gallery of Arts started in 2010, after being selected as one of the venues for the ReThink Topeka Exhibition and Art Walk that same year and each year after. The Re-Think Topeka Art Walk was a movement to spur re-building community awareness through art and cultural events. NexLynx continues to be a proud supporter of the art community with our monthly exhibits and opening receptions. We worked with the former Arts Council of Topeka, and now ArtsConnect to promote art in the community as a premier downtown gallery on the Downtown Topeka Art Walk.

The Gallery is located on the 2nd floor of the historic downtown Bates Building. Walter L. Bates' (1859-1903) last business enterprise was the building of the structures on the corner of Sixth Avenue and Jackson Streets, known as the Bates Block, which includes the I.O.O.F. Hall (117 W. 6th - c. 1910) and 123 W. 6th (c. 1902).

---

NexLynx Gallery was voted a Finalist for both 2016 and 2017 People's Choice Awards, nominated by people in the Topeka Community as their favorite stop on the First Friday Art Walk, a program of ArtsConnect.