Marie Plinsky
February 7, 2020

-

February 29, 2020
Event Navigation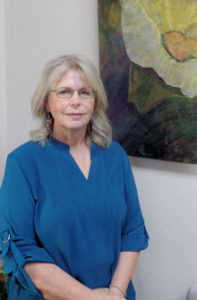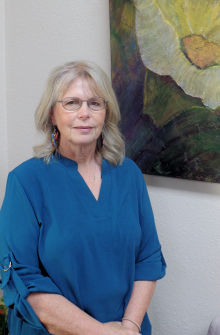 Discover Art Downtown with our Artist Reception at NexLynx Gallery of Arts, Friday February 7th from 5pm to 8pm. View the beautiful mixed media paintings by returning artist, Marie Plinsky during our First Friday Art Walk.
Marie Plinsky got a late start in the art world developing her artistic talents from more than 30 years' as a hairdresser. She finds the color theory is similar, only the canvas changed.
Starting her art career with watercolor, Marie has enjoyed using other medias; charcoal, oil, acrylic and decorating gourds. Her newest artwork of mixed media uses acrylics, paper and fabric creating interesting textures.
Marie is a member of the Lawrence Art Guild and the Topeka Art Guild for more than 15 years, serving as Reception Chairman, President and Vice President as well as helping on the Hanging Committee. She has participated several years at the Aaron Douglas Art Fair and awarded honorable mention award during the "Kansans Paint Kansas" exhibit.
As always, we will have snacks, soda, craft beer and wine
-->