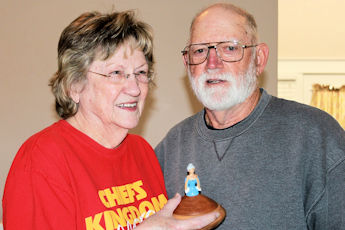 First Friday Art Walk
November 2021
Vaughn comes from a family of wood masters and has made a variety of home furnishings. His pursuit of top-notch wood products has led to an absolutely astounding piece of wood art in the solid and segmented bowls that he turns on his lathe.
Using primarily watercolors, Susie loves to create and paint all the things around her, making the world her playground. She grew up on a farm so the love of the country is expressed in her work.